India
The lockdown made us rethink if we want to live in Mumbai slums or a dignified life back home
More than 40 million internal migrants have been affected due to COVID-19.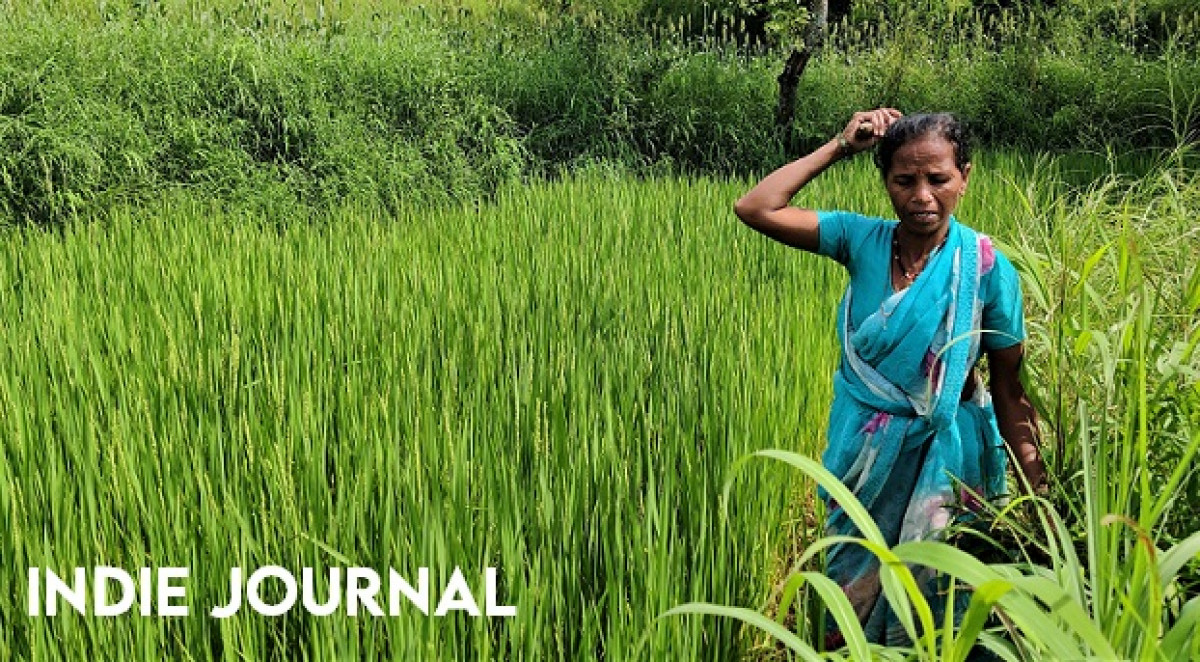 Tukaram Matekar, 42, originally from Dhamani village in Patan tehsil of Satara districts, was a daily wage worker in Mumbai but has now returned and cultivating his farms. "After almost a lifetime spent in Mumbai without even trying to make things work at my native place, I am here. I could have done many things here, but the thought of leaving this wadi for Mumbai was rebellious at that time. It had become a convention to leave schooling in the crucial phase and go to Mumbai to earn money. Those days were such that there was no chance for a second thought on such decisions," says Tukaram.
The COVID-19 pandemic and the lockdown thereafter has forced thousands of temporary workers from the city like Tukaram, to return to their native villages across Maharashtra.
Tukaram adds further, "When the COVID pandemic broke-out and the countrywide lockdown was announced, we had to return to our place and we all were so numb and broken as we had lost all the means to earn. Our only hope was the tiny farmland that was left uncultivated for almost 8 years. We decided to cultivate the land finding new and updated methods and technologies that we could afford and access."
According to a report by the World Bank, more than 40 million internal migrants have been affected due to COVID-19 and around 50,000–60,000 individuals migrated from urban to rural areas of origin in a period of few days at the beginning of the lockdown. According to the 2011 Census, 37 percent of the population comprises internal migrants. This internal migration of reverse nature is reported to be two and a half times that of an international relocation.
During the lockdown, the reverse migrants decided to find work at their native places in the villages across India, including youngsters coming forward to sell their agriculture produce directly to the customers in the cities.
Minister of horticulture, Maharashtra, Sandipan Bhumre said, "The government will give preference to farmers who are engaged in experimentations and innovation."
Maharashtra Chief Minister Udhhav Thackeray has recently launched the agriculture department's 'vikel te pikel' (Sow that what sells) campaign in bid to help farmers get the market and a higher price for their agriculture produce. The farmers were encouraged for the crops with better market prices should be grown to benefit them better. The point that The farmers shouldn't just receive the minimum support price but an 'assured' price of their crops was highlighted.
The Maharashtra government announced that it will connect farmers with 1370 market-based value chains.
When asked if they take the benefits of the government schemes designed towards the agriculture industry or simply for rural employment, Arun Vanduskar, who has returned from Mumbai recently, said, "We are not aware of the government schemes granted for agriculture. We don't know how to get help from the outside forces that we can at least produce that what would earn enough for us for at least a year."
He further added saying that we are dependent on the irregular monsoon. "It has put us in a crossfire and has created insecurities in our lives. We would not survive on this kind of farming if we continue it traditionally. We need an altogether different approach and external technical support otherwise no one can stop this cycle of migration from rural to urban again after a while."
It is the story of most of the migrants who have chosen working in the cities instead of cultivating their own lands in the village. The most hardship faced by villagers is in the 4 months in summer. There is only one crop season, Kharif. In Rabbi season there is little chance to cultivate the land. That was the very issue which had caused this trend of leaving the village at just 14 or 15 years of age or in some cases even earlier.
On discussing with the villagers, it is clear that they are more than happy to migrate to the metropolitan cities to earn their living. It is the unwilling who hope for government schemes and are in the want of information to reach them in the rural or remote areas.
"As a woman, I have no say in the decision-making process in my family to that extent. I personally do not like to live in Mumbai and I do not have a fantasy of that lifestyle. I have grown up in the adjacent village and I hadn't even seen a big city before my marriage," said Kalpana Matekar, a farmer from Dhamni in Patan Tehsil of the Satara district.
She adds, "I would obviously prefer the clean, safe and dignified living of my village over the unhygienic tiny slum home of the city. This time around, because of the lockdown, we had to come back to our place and that made my family compare both the places and the living."
"These villages are from western Maharashtra, which is considered a relatively prosperous region in Maharashtra and yet what we see is the contradiction in reality. We are not even discussed when it comes to discussing the issues that farmers face. During the pandemic, we were forced by the conditions to come back and cultivate our land, but it has made us think that if only our small and yet a bit complicated issues would be addressed by the authorities, we would not go back to the unhygienic and miserable living of Mumbai for the sake of earning a livelihood."
Pandurang, another 'Mumbai-returned' villager, has taken to cultivating his land during the lockdown period. He says, "I am taking care of my crops, saving it from all possible hazards like animals, insects, or theft. That is the only priority of my life in this period. As we are farming in the land which was uncultivated for eight years, we have to be cautious every time. But when I look at the crops it is worth, it is very satisfying."