India
Pune man blackmailed via online gay-dating platform
On Monday morning, Rahul (name changed) woke up to a text message 'Hi!' on 'Blued' -- a gay dating app. Little did he know that this seemingly innocent text was going to lead to a horrifying incident of blackmailing and extortion for him.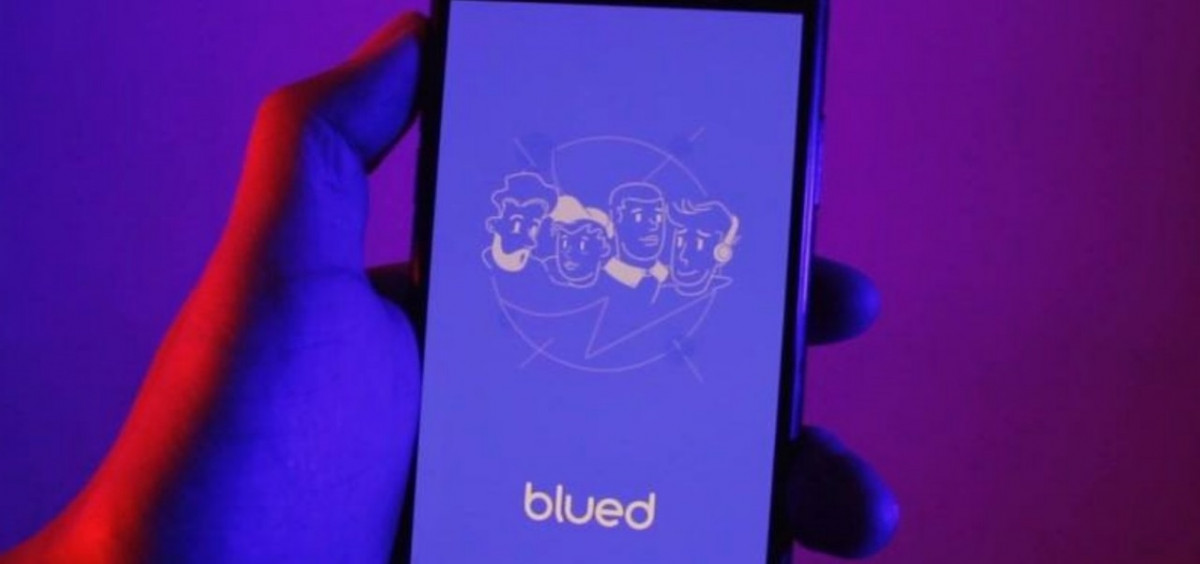 On Monday morning, Rahul (name changed) woke up to a text message 'Hi!' on 'Blued' -- a gay dating app. In the last five-six months, Rahul hadn't used the app much, but that morning, the text message from an app user named Krishna surprised him. He replied and chatting began. Krishna had shared a few photos with Rahul and in reply to it, he too shared some profile photos with Krishna. However, little did he know that this seemingly innocent text was going to lead to a horrifying incident of blackmailing and extortion for him.
After texting for a while, Krishna (the accused in the case) offered to meet and hook-up Rahul at his residence. When Rahul hesitated, Krishna insisted and ultimately Rahul agreed to meet him at the given address. "That was my first mistake. I never go to anyone's place. I have always met people at my residence. But I don't know why and how I agreed that day to go to his place," said Rahul.
After reaching the given location, Rahul called up Krishna who came down to direct him to the house. "When I saw him, I felt weird, because the photos he had shared on the app looked of a matured/older person, someone 27-28 years old, whereas this man walking in front of me looked much younger -- could be 22-23 years old. My instincts said I must withdraw my consent right away but I thought since I came so far, at least we could talk. So I kept walking with him. He led me to a flat," said the 35-year-old businessman. "I don't get involved with younger people or if there is a huge age gap between us. This was the second mistake that I overlooked, and despite my instincts didn't withdraw my consent," he added.
On entering the flat, Krishna initiated to get physical and asked him to remove clothes, while he took out a phone and started clicking photos saying that it would be captured as a memory of the moment. "I felt really uncomfortable and this was very unusual. Then he began to take my nude photos and tried to take videos. I immediately raised an objection and forced him to shut the camera. He got alarmed and realised I was powerful, so he called 'ya re baher' (come out everyone). It was then that I realised there was something very fishy happening here," said Rahul. Around four boys caught hold of Rahul, and started blackmailing him of leaking his picture on social media. They demanded Rs 40,000 in exchange for letting him go. When Rahul told them he didn't have his wallet with him, they threatened to kill him and started beating him.
"One of them took my phone and searched for apps. He found two digital payment apps and asked to send money through it. In the first attempt, I, by mistake, put in a wrong pin and the transaction failed. They got furious and slapped me. Then I told them, the transaction will take 30 seconds, meanwhile please open the door and I will immediately transfer Rs 10,000. As soon as the money got transferred, I stepped out of the house and ran down panting," Rahul said while speaking to Indie Journal.
Scrapping section 377 encourages LGBTQ to approach police
Going to the police station isn't the first choice of many among the LGBTQ community, due to the fear of their sexuality becoming public or exploitation by the police officials. But Rahul stepped out of the building and went straight to the Kondhwa police station. "I didn't have a second thought about approaching the police. My sexuality preference is known to my close ones including my parents. Also, I had read about similar incidents, not in Pune, but that took place in other cities like the one in Delhi NCR at the beginning of the year, so I was aware of what I should do. Moreover, after section 377 of the Indian Penal Code (IPC) was abolished (partially), it has given a way to approach for legal help, since it clearly has stated homosexuality isn't a crime," said Rahul.
"Maybe if the bygone section 377 that held homosexuality punishable existed even now and if the incident would have happened, I wouldn't have gone to the police at first; rather would have blocked the culprit's number and tried to delete the incident from my mind without taking any action against it. Also, many avoid going to the police in fear of revealing their sexuality in public, as many are still struggling or haven't come out of the closet. They might have a wife and family who are totally unaware of the person's sexual preference," he added.
Need police sensitisation on LGBTQ community
However, it took an entire day for Rahul to register a complaint with the police. "I felt they lack knowledge about the LGBTQ community and were confused and surprised to know about a gay dating app and that two men date each other. I explained to them all the terms, and also informed them about such apps and that it is normal -- men dating each other. It was probably their first gay case, and they didn't have any experience of handling similar cases ever," he said.
"But even then, police were cooperative, although they had their own notions, they didn't misbehave with me. In fact, there were three policemen who were very kind. One of them googled about gay dating apps and laws; he told the senior officers that homosexuality is legal now. The other two seemed to be aware. They had long discussions amongst themselves the whole day. And finally, at night, around 9.30 pm, I could file the complaint," said Rahul.
Many cases go unregistered
"Fraudulent cases using gay dating apps have been happening in many cities in the country. Pune, according to me, hasn't experienced many. But there were a few cases that occurred in the last year. But not many are comfortable to open up about the incident and register a police complaint. They still have a fear of exploitation from police, and this makes the community members more vulnerable to such crimes. Taking advantage of this, many crooks try to blackmail and dupe gay or transgenders, because they know that the person will not approach police," Shyam Konnur, a gay activist from Mist.
Rahul said, "I want to encourage gay people who are victim to such crimes and assaults to approach the police and register a complaint. It is necessary to stop the violence against the LGBTQ community. Instant dating or hook-ups on dating apps isn't wrong, but I would suggest that people verify the facts about the person they are about to get involved with."
An FIR has been lodged in this case under the sections 392 (punishment for robber), 323 (punishment for voluntarily causing hurt) and 34 (act done by several persons with common intention) of the Indian Penal Code (IPC), 1860 against three accused Krishna, Ishwar and one unidentified person, all residents of Kondhwa. The police have arrested the accused. Among the three arrested, one is juvenile. The punishment for this crime is 10 years imprisonment as per section 392.