Quick Reads
News Dabba for 28 September 2023: Five stories for a balanced news diet
Here are the daily updates that the internet is talking about through various news websites.
Indie Journal brings you the daily updates that the internet is talking about through various news websites. Here's a glance through some of the National and International news updates, from MS Swaminathan passing away, Mizoram ignoring the Centre's order, to Nagorno-Karabakh breakaway republic being dissolved.
Indian Express: Mizoram to ignore Centre order on collecting Myanmar refugees biometric data
The Mizoram government has declared that it will not be collecting biometric data of Myanmar refugees in the state, Indian Express ereports,. It has thus ignored a direction by the Centre. In April this year, the Union Ministry of Home Affairs had directed the governments of both Mizoram and Manipur, which share borders with Myanmar, the report adds, to capture the biometric and biographic details of "illegal immigrants" in their states. In June, it directed the states that the campaign be completed by the end of September and directed both to prepare a plan and initiate the process. Read the full report here.
Father of India's Green Revolution MS Swaminathan passes away: Hindustan Times
Hindustan Times reports Mankombu Sambasivan Swaminathan, popularly known as M.S. Swaminathan passed away in Chennai on Thursday. The legendary agricultural scientist was a key architect of the country's 'Green Revolution. He was 98. The report adds he was an agronomist, agricultural scientist, plant geneticist, administrator and humanitarian who played a crucial role in developing high-yielding varieties of paddy that helped ensure India's low-income farmers produce more yield. In 2004, he was appointed as chair of the National Commission on Farmers. Read the full report here.
Jharkhand students claim lizard found in school meal, NDTV reports
Over 100 students of a private residential school in Jharkhand's Pakur district fell sick after having their meal, NDTV reports. After having dinner on Wednesday night, some students said they felt like puking and complained of headache, alleging that a lizard was found in the food. Immediately, 65 students were rushed to a hospital in nearby Rampurhat in West Bengal's Birbhum district. The report adds that 45 others were kept under observation at the Pakuria Community Health Centre. Doctor Tekriwal said it is a matter of investigation whether a lizard was found in the food. Read the full report here.
Separatists say Nagorno-Karabakh breakaway republic to be dissolved, Al Jazeera
The unrecognised president of the self-declared Nagorno-Karabakh Republic, Samvel Shahramanyan, has signed a decree to dissolve all state institutions from January 1, 2024, Al Jazeera reports according to the region's ethnic Armenian authorities. There will be no Armenians left in Nagorno-Karabakh in the coming days, Armenian Prime Minister Nikol Pashinyan said. Tens of thousands are fleeing the troubled enclave to Armenia. By Thursday morning, 65,036 people had crossed into Armenia down a choked mountain corridor through Azerbaijan, the report says. Read the full report here.
Distress call to BBC led to rescue of six women trapped in lorry in France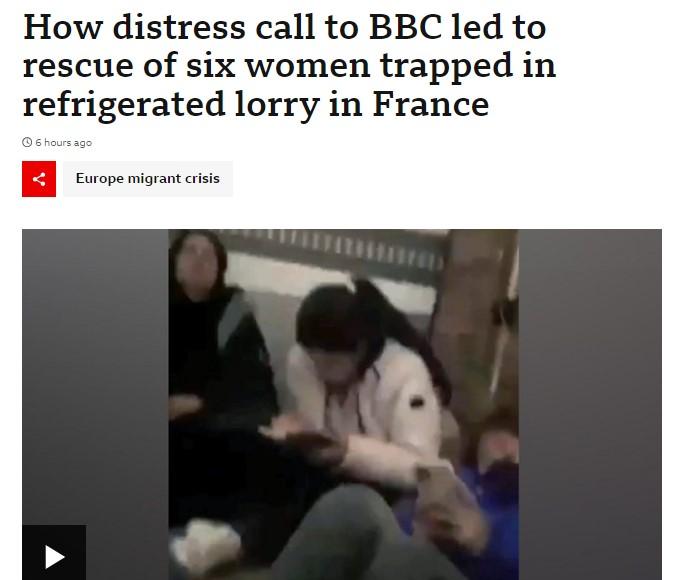 BBC reports that six women have been rescued from the back of a lorry in France, after it helped track them down and alert the police. The four Vietnamese and two Iraqis, thought to be migrants, were trapped inside, panicking and struggling to breathe. One of them spoke to the BBC from inside the lorry. BBC says it then helped to contact the police, who stopped the lorry. The report says French police have arrested the lorry driver and have opened an investigation into a suspected human trafficking operation. Read the full report here.