India
Lack of data & representation worsens transgender employment woes
Whether it is availing bank loans or government schemes or applying for government jobs, everything is difficult.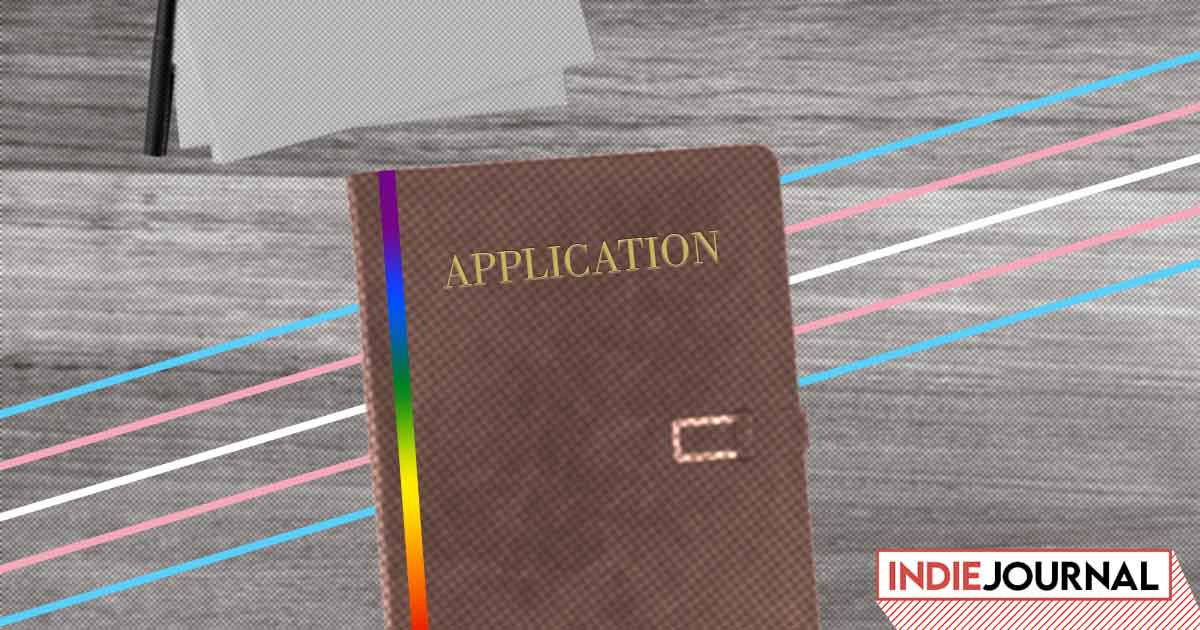 This report was produced through the grants provided under the Laadli Media Fellowship 2022.
Snehal Mutha | "Everybody has dreams! Has anyone ever asked about our dreams," questions Chandani Gore. Chandani, 35, a founder of Nirbhaya NGO, resides in Upper Indiranagar, Pune. She herself wanted to become an RJ, but her sexual orientation never gave her the opportunity to do so. Today, she is in financial crisis, willing to do any job or grab a business opportunity. Be it a job or business, nothing is a cakewalk. Hurdle and struggle thrive their way.
Wasted business opportunities or efforts
Job is one way to maintain financial stability, business is another. Transwomen Archana and Amruta, who dropped out of academics early, wanted to do small-scale business and employ their chelas as well. Archana (Hijra) is a guru who does mangti in Pune and Amruta (Jogaappa) in Kolhapur, also works part time with Muskan Ngo.
Amruta said, "I was in talks with an organic tea leaves company about giving us agency of their product. Let's say Kolhapur has over 400 tapris (tea stalls), we could have become the supplier of the product. However, the company wanted us to open brand new tapri and use their chai patti (tea leaves). We needed a partnership to do that, for which we were ready to invest money. However, they wanted us to use their products. Everyone wants to rehabilitate us, but first, understand our needs".
Amruta wants to open a small papad-making or candle-making business as her age defies mangti. Both have business ideas but are unaware of the ways to execute them.
For Archana, availing of the loan for machinery has been a difficult process. Often insufficient documentation and creditworthiness do not fit the bank's criteria. Bankers assume TG may fail to pay installments regularly. Even guru is unable to support chelas after a specific age, said Kiran Pasote, Pune-based TG activist.
A transgender activist, Dr Akkai Padmashali was denied a home loan based on gender grounds. She was also the first transgender in Karnataka to register for her marriage. pic.twitter.com/GGir9NI3nP

— Newsroom Post (@NewsroomPostCom) June 23, 2018
"Aho hot nahi (It is not happening) is the classic reply from bank associates. My friend prepared a file of required documents to avail home loan. Everything was in place, but the loan was disapproved. A beautician friend's loan application for a salon was also rejected. They have lost hopes and belief in making effort," adds Kiran.
Reflecting upon TG's experiences, banks ask for a family member signatory, which they usually fail to provide over their sour relationships with their families. Banks avoid issuing loans on the sole credit of the respective trans person. Discrimination and ignorant attitudes play a silent role in it.
A political person like Priya Patil, who is the Maharashtra secretary and spokesperson of the Nationalist Congress Party (NCP) was once denied a loan for buying a moped. It was only after she put up a fight with the bank that the loan was sanctioned. Akkai Padmashali, a transgender rights activist from Karnataka is another classic example who was denied a home loan. There is no data on how many TG people take loans.
Insufficient data reason for delay in government action
There is no updated official data or surveys carried out in terms of transgender. Data sources related to health and employment such as National Family Health Survey (NFHS) and Periodic Labour Force Surveys (PLFS) do not have a separate category for the transgender population. Health and employment are the utmost concerns of the TG community, but TG does not have visibility in government statistics.
A 2020 report by the Centre for Internet and Society (CIS), India, stated that data collection has been sex-focused and not gender-focused. Gender-disaggregated data does not reflect the reality of all gender minorities and affect development decisions, especially for the inclusion of transgender and intersex persons. Kerala, for that matter, did a transgender survey in 2015, but Maharashtra has made no such efforts.
Priya Patil said, that we need to "to formulate a policy, to identify the intensity of the problem, allocate and bifurcate funds for the schemes requires data, which we don't have. The central government must start with the survey. There is no transparency in their working patterns".
In concerns with the state she adds, "For employment, we can implicate schemes only when we have numbers. I want the board to identify Ngo in each district because they are aware of TG pockets and collect data to formulate. This is in progress."
Skilling Courses: Useful or Useless?
Skilling courses help TGs in personality development and in how to interact in the public domain, but not necessarily in terms of earning a livelihood. Saheli Ngo in collaboration with a corporate company provides skilling courses to TG and female sex workers. According to Tejaswi Sevekari, director of Saheli, the skilling course can be an additional source of income but not the primary income. The courses provide no guarantee of placement. Thus it is unaffordable for TG to invest time in courses.
Meanwhile, TGs working as sex workers do take up skilling courses. "Kadai, bunai se their needs are unsatisfied. They need concrete options, for that need-based assessments and comfort zones are to be examined. Bindu Queer Rights Foundation helps TG to direct connect with Corporates and introduce them to job opportunities."
Government tools and initiatives
The Transgender Persons (Protection of Rights) Bill, 2019 (Section 15) states a provision for the government to formulate welfare schemes and programmes to facilitate and support livelihood for transgender persons, including their vocational training and self-employment. However, the act has no provisions to cover anti-discrimination in employment. It is crucial to note on what scale it is happening.
The central government has outsourced the project 'Garima Griha' to the Transgender Welfare Equity and Empowerment Trust (TWEET). Under the project, it provides shelter homes for transgender and the capacity intake is 25 TG per year. TWEET additionally provides skilling courses and job placements for rehabilitation.
"TGs come from various backgrounds, be it Hijra, kinnar or independent TG. From the past two years, 90 percent of them are rehabilitated and a few of them are studying," said Maya Aher, director of TWEET.
She further says, 25 is not a satisfactory number. Every day we receive three inquiries on average, amounting to around 1,000 per month. India has 12 Garima Griha, with three in Mumbai, Thane, Raigad and the rest in other states. Governments work as per the availability of funds. There is a need to upscale these projects."
As per the census 2011 data, an estimated population of 'other gender' is 4.8 million and Maharashtra has 40,891. The project can accommodate 300 TG all over India and 75 TG in Maharashtra. Today, the TG population is coming out more openly as social media has brought the community together and di-closeted. Numbers are increasing, think about the demand side and accommodation the government is supplying.
Maharashtra State Transgender Welfare Board has been formed. This is an effort by the #MahaVikasAghadi Government to bring the Transgender Community in the mainstream and ensure that they are not deprived of their fundamental rights...1/3

— Supriya Sule (@supriya_sule) June 11, 2020
Maharashtra Transgender Welfare Board (MTGWB) does not have any such initiatives. Five crores were sanctioned in 2019 to the board - the first state in India - under the social justice department. "A provision of Rs 5 crores was made, but due to lack of data, the funds were unused and hence lapsed," said Priya Patil.
A recent government initiative for TG is a monthly pension of Rs 1,000 in the Palghar district as part of the Sanjay Gandhi Pension Scheme, making Palghar the first district in Maharashtra to introduce such a programme. Provisions for reservations are long directed in the National Legal Service Authority (NALSA) judgment, but the bill has failed to consider it. For providing reservations data is needed.
Priya Patil said, "MTGWB is one of the parties in the reservation petition, but again numbers are a challenge. Even government has no fixed guidelines on employment, at least level four jobs can be given to transgender."
A PIL was filed seeking directions to the state government and Maharashtra Public Services Commission to comply with NALSA directions. It cites instances of the two transgender individuals, one who had completed her training at the Maharashtra Police Department for the post of a police constable and the other, an M Tech degree holder, applying for a vacant position at Maharashtra State Electricity Transmission Company. Both had tried to apply for the posts in August and September 2021, respectively. However, in the absence of a third gender column, they could not apply for the said posts. The third gender cannot apply for government jobs as it is based on the binary system-highlights petition.
How is it a loss to companies?
Companies fail to create LGBTQ friendly environment due to which discrimination prevails in the workplace. It harms the LGBTQ employee, leading to loss of labour time, productivity, underinvestment in human capital and the inefficient allocation of human resources. The labour turnover also results in higher labour costs and lower output at the broader economy level.
A 2014 study titled 'Economic Cost of Stigma and the Exclusion of LGBT People' authored by MV Lee Badgett states the effects of stigma and exclusion are potentially costly to economies. An ILO report also focuses on India, in a key sub-head, on how discrimination against LGBTIQ+ persons has an economic cost. It highlights that an economy of India's size could lose up to $32 billion per year or 1.7 percent of the country's gross domestic product (GDP) over the social exclusion of LGBTIQ+ persons. Employment of TG has stigma and discrimination attached to it. Sensitisation at both ends is needed for derived results.
In this regard, Ritu Aher, a member of TWEET foundation, said, "before placing resident TG we did sensitisation, took orientation at various companies. This has yielded good results."
An employer needs to adopt a trans-inclusive policy and practices such as bathroom access, dress codes, pronouns, workplace environment sessions and sensitisation programmes. Sensitisation programmes on SRS, HRT and the myths it brings needs to be sketched out. In another study, Enrica Ruggs and her co-authors found that the presence of trans-supportive policies was positively related to participants' openness about their identities and their decreased experiences of discrimination at work. These effects are possible if leaders model these policies consistently in both words and behaviour.