Quick Reads
Story so far: Russia's renewed war effort
In a major escalation, Russia began its mobilisation plans.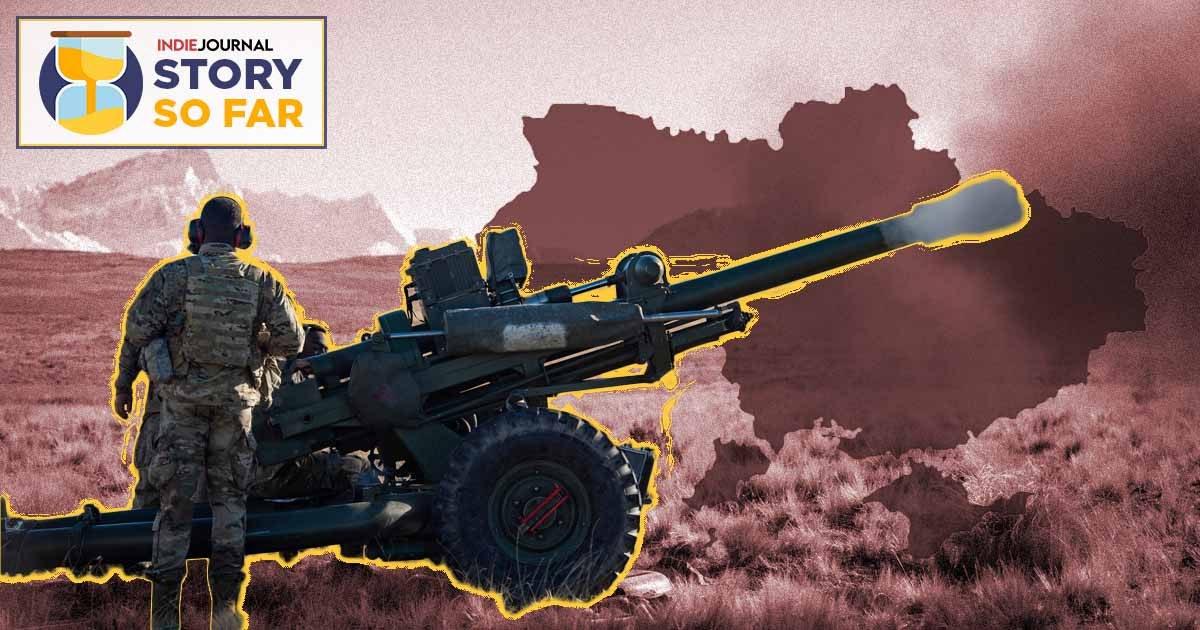 In a major move since the Russia-Ukraine war began, Russia has begun implementing plans to call up reservists to fight in Ukraine after suffering setbacks there. Russian President Vladimir Putin, on Wednesday, had announced a partial mobilisation of troupes, warning the West that if it continued what he called its "nuclear blackmail".
The move will see 300,000 Russian citizens in the military reserves called up to serve in Ukraine. The televised announcement has been met with worried reactions from around the world.
This is Russia's first such mobilisation since World War II. The move also marks a possible escalation of the war, which Russia insisted to be a special operation in eastern Ukraine. Here is what we know so far in the war, which has reached its seventh month.
On Thursday, Ukrainian President Volodymyr Zelensky demanded that a special United Nations (UNs) tribunal impose punishment on Russia for invading its territories. This punishment, he said, includes financial penalties and stripping Moscow of its veto power in the Security Council.
Putin's decision to implement this move is seen directly as a consequence of the rising threat from Ukraine. He says, "If the territorial integrity of our country is threatened, we will use all available means to protect our people, this is not a bluff".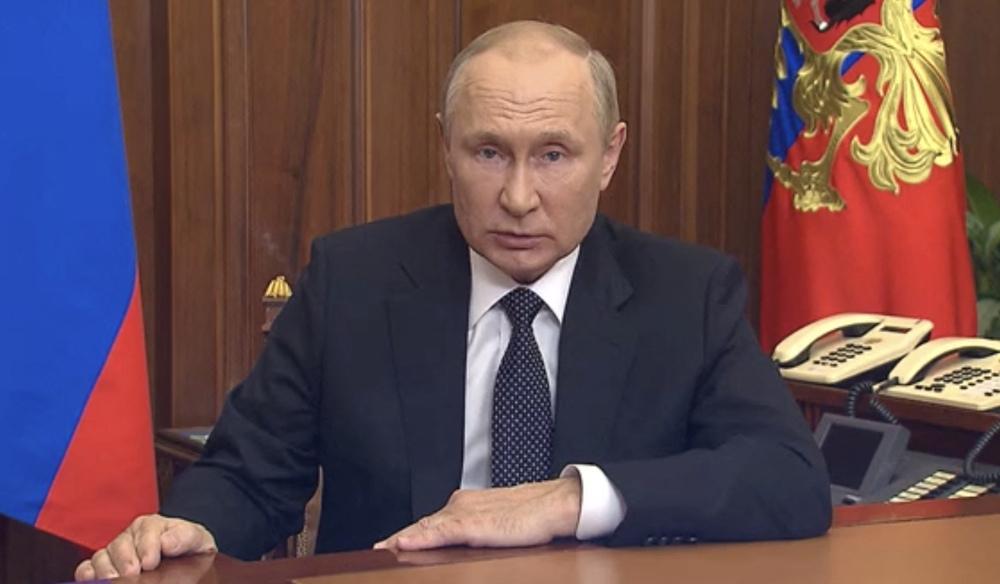 Credit: Kremlin via REUTERS
Putin also added that Russia has been armed with weapons, which also includes a shell-damaged water pipe at the Zaporizhzhia nuclear power plant. He has called up 3,00,000 reservists to fight the war against Ukraine.
Following Russia's announcement, the European Union (EU) announced that the bloc will prepare new sanctions on Russia. It has also agreed to increase weapon deliveries to Kyiv in response.
When Putin announced mobilisation, a protest broke out in Russia against it. The security forces detained more than 1,300 people in Russia overnight, who was a part of this protest. During this protest, a Russian military recruitment office and an administration building were attacked.
The news of mobilisation has caused a situation of panic and desperation in Ukraine as well as Russia. One-way flights out of Russia were rocketing in price and selling out fast. With this picture being broadcasted, direct flights from Moscow to Istanbul and Yerevan have been sold out. These are the locations that allow Russians to enter without a visa. Putin's announcement raised fears that some men of fighting age would not be allowed to leave the country. Several young men are also crossing the Russian borders into Finland, Georgia by road.
Several flights are already full or unavailable until Sunday. As far as travelling restrictions are concerned, the tourism agency in Russia has made it clear that no restrictions have been imposed as of now for its citizens to travel abroad.
Amid this chaos, Russia and Ukraine carried out a surprise prisoner swap involving nearly 300 people. This is the largest exchange since the war began. Those released include prisoners of war from countries including the United States, the United Kingdom and Morocco.
Credit: Al Jazeera
Earlier this month, Russia faced setbacks as Ukraine reclaimed several areas in the country's east. On September 12, the Ukrainian government announced that its military has liberated about 20 settlements that were occupied by the Russian troops, including the region of Kharkiv.
This region was one of the first areas that were invaded by Russia. Soon after regaining this area, the Ukrainian flag was seen waving. Zelensky also vowed that it will not let up and continue to fight to regain its lost territory in the upcoming campaigns.
Meanwhile, Russian-backed separatist regions in eastern Ukraine announced earlier this week that they would hold referendums on becoming part of Russia between September 23 and 27. These referendums were expected to be held in Luhansk, Donetsk, Kherson and Zaporizhzhia regions. Ukraine and its Western allies have condemned the planned referendums, calling them a sham.
It has been about seven months since the Russia-Ukraine war began. Since February, when the Russian troops invaded Ukraine's Kyiv region, millions of lives have been lost on both ends. The impact was also seen on the economic growth in Ukraine, the nation has experienced a loss of about billions of dollars. Russia has also been imposed multiple sanctions by the West in reaction to Russia's invasion.